Our Services
Bespoke Digital Touchscreen Displays
At Black Cat Displays, we design, manufacture and test all our touchscreens in-house at our factory in Reading. We provide on-going support during the lifespan of our custom touchscreen displays.
Whether it's for a museum, gallery or flight simulator, Black Cat Displays can help produce bespoke touchscreen displays to your exact specification. The type of displays featured below are often fitted behind museum set-works by AV companies, but we also have a large number of custom units installed in flight simulators and military control centres.
Digital signage solutions specifically designed to meet the challenges of public venue installations are becoming increasingly popular. There are many benefits to using digital signage, including the ability to provide dynamic and up-to-date content, the ability to target specific audiences, and the ability to track engagement.
Digital signage solutions are a great way to maximize the effectiveness of public venue installations. With features such as energy-efficiency, durability and ease of installation, they offer an efficient and cost-effective solution for any venue. By providing detailed content management capabilities, these systems can help businesses increase customer engagement while ensuring that their messages reach the right audiences at the right time.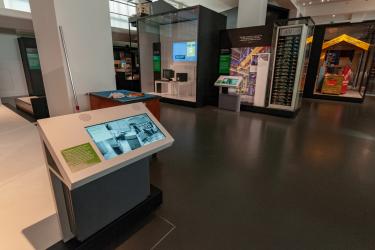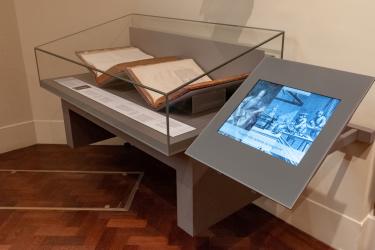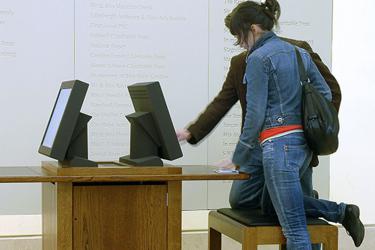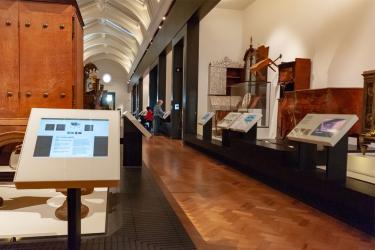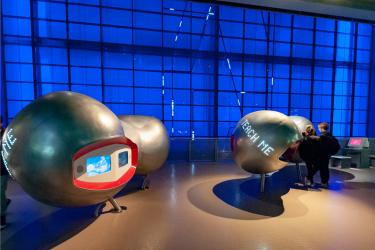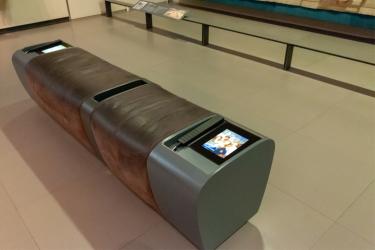 Bespoke touchscreen displays offer special features not available from an off the shelf product. Features include:
no front-mounted buttons
dim to black
ultra-wide viewing angles
control over Ethernet
This helps us to produce a product that is a custom display which we design from concept and is build to suit individual specifications.
Contact us for more information on how we can help you with your bespoke display.