Our Services
Touchscreen Integration
Black Cat Displays selected the NEC touchscreen monitor range. It is easy to integrate these monitors into digital signage displays. Furthermore, they perform well for this purpose. Due to the use of IPS LCDs, the digital display screen quality and construction are of the highest caliber.
The digital display panel has a wide viewing angle of 178 degrees both vertically and horizontally. This is because of IPS technology, making it ideal for digital signage displays. As a result, any colour distortion that might be present in TN displays is eliminated. You will also find that the image is always guaranteed to be crisp and sharp.
Premium desktop touchscreen displays make an ideal choice for training and simulation applications in landscape or portrait orientation. The In-Plane-Switching (IPS) technology has many benefits when compared to standard TN (Twist Nematic) LCD. The main two are viewing angles and the lack of colour drift.
NEC touchscreen monitors offer a high level of durability for digital display systems. They feature reinforced glass and an anti-glare coating. This helps to shield the digital display screen from scuffs and wear. It also includes touchscreen technology. This ensures a reliable user experience with minimal disruption to the user's workflow.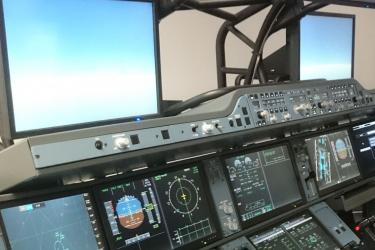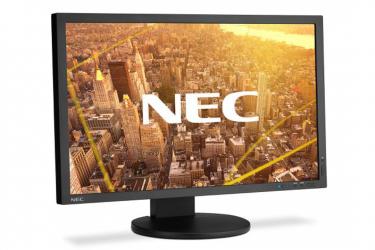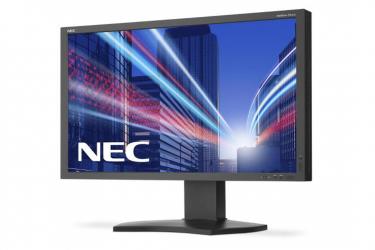 Our Touch Screens
Black Cat Displays retro-fits touchscreens or supports touchscreen repair where the resolution, size and quality are foremost, so if there is a very specific requirement please contact us.
We currently retro-fit touchscreens to the following NEC monitors:
P243W 24 Inch 1920 x 1200 with Projected Capacitive Touch (Multi-Touch)
PA302 W 30 Inch 2560 x 1600 with Surface wave Touch (Single Touch)
Premium Digital Signage Display
The NEC line of touchscreen monitors also has a vast array of additional functions that serve to lower power consumption and increase the lifespan of the digital display system, like auto-dimming and power saving modes. The NEC touchscreen monitor line also comes with a variety of connecting choices, including VGA, DVI, and HDMI, making it simple to connect to a variety of devices.
In order to guarantee that the customer always gets the most out of their display, the NEC line of touchscreen monitors is also made to be compatible with a wide range of operating systems for digital signage display, including Windows, Mac OS, and Linux. The NEC line of touchscreen monitors also offers a simple user interface that enables the user to interact with digital display systems quickly and effortlessly.
View the new range of Philips smooth-touch interactive digital display units - ideal for a wide range of applications, or contact us for more information on how we can help you with your touchscreen Integration or repair your touchscreen.