Hygiene for Touchscreens and Displays
News Article
Hygiene for Touchscreens and Displays
Hygiene for touchscreens has never been more important, especially for displays in general areas for public use. Since the coronavirus pandemic, keeping touchscreens safe to use has become an even greater concern.
Keeping touchscreens clean and in working order is pretty much the same as most surfaces that get touched, however, the frequency is likely to be higher than your average worktop. With the outbreak of COVID-19, keeping touchscreens safe and hygienic for public use has become more important.
The simplest way to prevent the spread of viruses on current display installations does not stray far from your current cleaning regime. The safest way to clean a screen is with an antibacterial cleaner on your choice, sprayed on a disposable cloth and wiped over the screen.
Avoid spraying the touchscreens and other displays directly, as this can lead to the technology not operating properly and may even take the unit out of order.
Adding an antibacterial spray to your current cleaning regime will be effective enough to keep touchscreens clean. When choosing an antibacterial spray, it's important to choose an antibacterial spray that eliminates all strains of bacteria.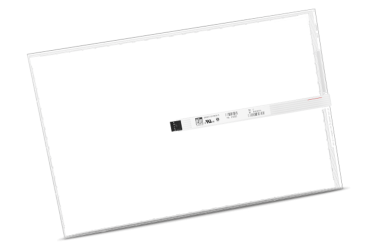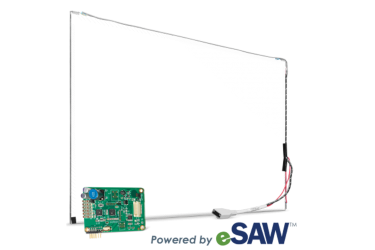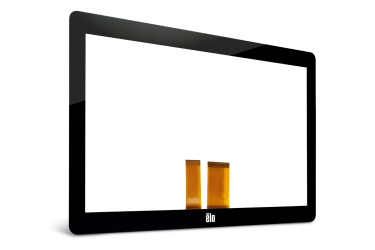 The best option for antibacterial protection would be a permanent film over the display, which lasts for an extended period, and is removable and replaceable. Although this is the best choice, there are limitations surrounding this solution based on touchscreen technology and testing against all antibacterial infections.
Black Cat Displays have researched antibacterial coverings and found that these protective coverings have been proven to protect against –
MRSA
E. Coli
K. Pneumoniae
S. Pyogenes
The coverings are proven to cut down the need for routine cleaning, keeping touchscreens clean for up to six months. Tests have been carried out for McDonald's that replicate a six-month cleaning cycle, keeping the equipment clean and low maintenance.
For your Touchscreen Display Needs
Black Cat Displays are happy to help and advise should you need it. Get in touch with our friendly team!