RAW Range of Open Frame Monitors
News Article
RAW Range of Open Frame Monitors
Black Cat Displays are excited to introduce our full range of customisable monitors - but wait, it's not just monitors! These monitors are also available as an Android Player or Touch.
Open frame or chassis is a generic term that seems to apply to any monitor that is not plastic or desktop. The new RAW Range is a basic construction that can be built upon, making the RAW Range ideal for LCD display set-builds, display kiosks as well as a variety of other bespoke installations.
All the new monitors feature BOE industrial LCD panels, benefitting from a super-wide viewing angle. This allows for use in both portrait and landscape applications and comes with multiple inputs for optimal usability. The RAW Range panels are full high definition (FHD), with the option for 4K resolution on select sizes.
Available in sizes from 21.5" to 55" and two square options - 22" and 33.2" available as:
Open frame monitor

Open frame digital signage

Open frame monitor with PCT/PCAP touch

Open frame monitor with digital signage and touch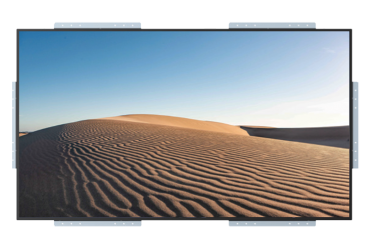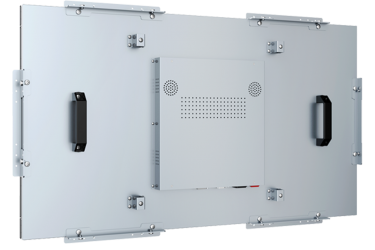 All the RAW Range monitors feature:
Versatile installation options with front or rear mount

FHD and 4K resolution option

Super-wide viewing angles

Portrait or landscape operation

Improved heat management
Interested in a New Touch Screen Monitor?
When there's a need for an open frame solution, talk to Black Cat Displays for advice. We are here to help so don't hesitate to contact us with any questions, or talk to us about your project.