Great St. Mary's Church - Bespoke Touchscreen Kiosk
Case Study
Great St. Mary's Church - Bespoke Touchscreen Kiosk
The Challenge
Black Cat Displays were invited to design a bespoke kiosk touchscreen display to compliment the surroundings of Great St Mary's Church. The church wanted to convey the history using interactive displays that could be moved, so portability was an important feature. Black Cat Displays created touch screen kiosks to fulfil this unique requirement. The kiosks themselves were painted to match the colour of the existing scheme in order to fit the historical aesthetic and not stand out.
Our Solution
Black Cat Displays produced a custom touchscreen kiosk with a widescreen display, suitable for wheelchair access, children and adults alike. The kiosks were made are on lockable castors that can be turned around or moved for a variety of church services or events. Ensuring there was adequate screen space to provide the interactive need, as well as being an adaptable service with the unique kiosk solutions, Black Cat Displays created a touch screen solution to achieve the desired result to a high standard.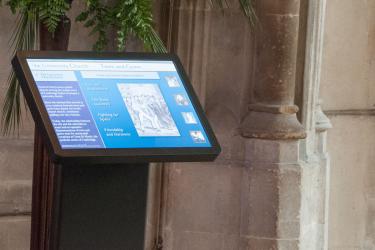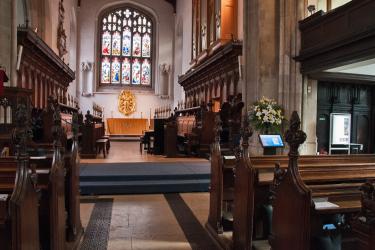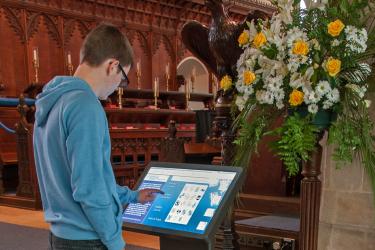 Need a Touchscreen Display?
Here at Black Cat Displays, we manufacture high-quality bespoke touchscreen kiosks and chassis for any environment and industry. From widescreen monitors, to digital signage or even curved screen displays, we can help. Get in touch with us for your touchscreen needs!