Branded Donation Terminals with Attraction Displays
News Article
Branded Donation Terminals with Attraction Displays
The contactless revolution has opened up a whole new way of donating, meaning it can sometimes be 24-hours a day.
Contactless payment gives donation terminals the advantage of being a standalone terminal without the need for staffing, and can even be located behind glass making it secure and vandal resistant.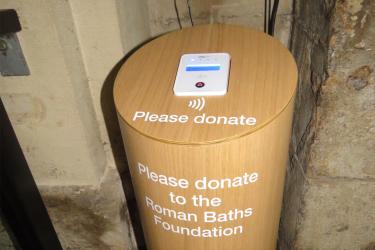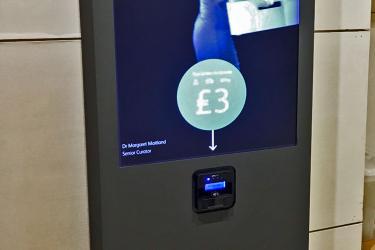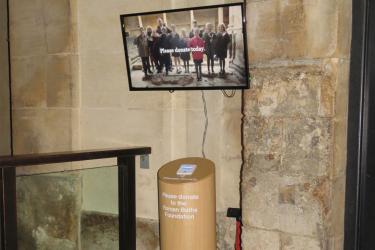 In museums and galleries, contactless payment terminals can be used alongside money bins and more traditional ways of donating.
Black Cat Displays have installed a donation terminal in the National Museum of Scotland, Roman Baths and Addenbrooke's Hospital. The housing for the contactless donation units has taken different shapes and sizes.
National Museum of Scotland 46" freestanding unit with attractor video
Roman Baths wooden freestanding pod with attract display above
Addenbrookes wall mounted advertising display with attractor slides
In 2018, UKFundraising studied the benefits of a donation terminal and discovered that in the UK, people donate an average of £6.15 when making a contactless donation through a donation terminal.
Looking for Contactless Donation Terminal?
Boost your fundraising and donations with a branded donation terminal, built specifically to your requirements.
Black Cat Displays design around the brand and location to make a bespoke display, taking input from the customer and not just supply a one fits all solution. Feel free to contact us to talk to us about your donation terminal needs.