Types of Non-contact Touchscreen Displays
News Article
Types of Non-contact Touchscreen Displays
As it says on the tin, non-contact products like Touchless Touch are activated by close proximity rather than physical contact. With touchscreen display technology, this comes in the form of non-contact touchscreens, speech, or camera activation. There is a buzz around this because of COVID-19, and some touchscreen companies are promoting technologies that already exist with clever firmware and software that react to hover touch.
Types of non-contact touchscreen technologies
Infrared touchscreen technology does not require a physical touch on the surface; all that is needed is for the beams from an LED to be broken. Infrared touchscreens are reliable despite being the oldest type of touchless technology. However, the downside to them is that anything interrupting their beams will result in touch activation. Projected capacitive touchscreens work in a similar way but with fewer false touches. Special firmware and application software are required to make the most of the new development.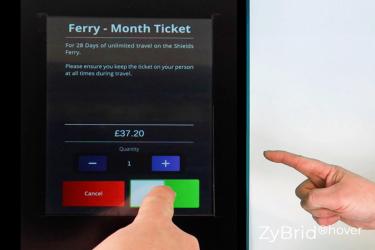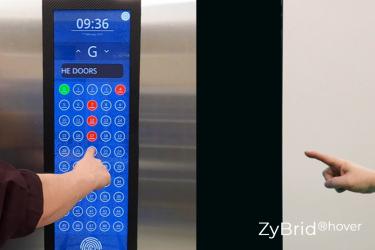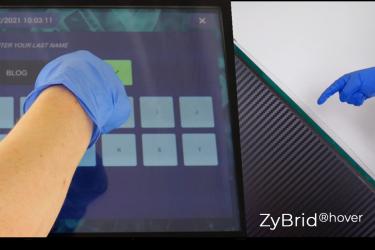 Touchless technology activation from Zytronic
Zytronic is a leading provider of touch solutions with a long history of developing behind glass touch technology. One of its flagship products is the ZYBRID touch sensor, which has the unique ability to switch between both surface touch and hover touch. There are many applications of ZYBRID's touchless technology, including garage forecourts and other public environments that would benefit from single touch and non-contact activation.
Speak to the touchscreen display experts
At Black Cat Displays, we offer a comprehensive service that covers the design, manufacture, installation, repair, and refurbishment of touchscreen displays and kiosks. We work with clients in a range of industries, providing them with touchscreen solutions that are tailor made to their specific needs. Take a look at the custom touchscreens we fitted at the Science Museum, or our night vision flight simulator display project with Thales.